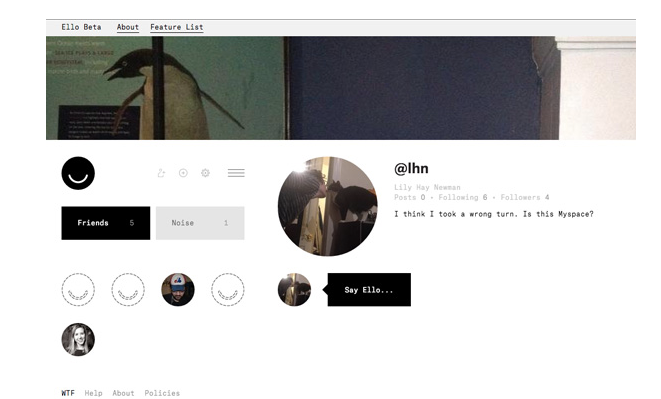 If Mark Zuckerberg speaking Mandarin wasn't enough to lure you back to Facebook some good news is on the horizon for competitor-Ello.
Dubbed as the Anti-Facebook trend, Ello launched a few months back promising to be a social media site that treated you differently and didn't mine your personal data.
While many remained skeptical that anything could beat the social media giant that is Facebook, it seems that Ello has just received $5.5 million in funding.
According to the Ello website, that money is going to be used to expand its capacity so more users can join.
Currently, Ello is "invite only" however it seems to have caught on. The company states it already has millions of users and millions are still waiting to join.
Ello seems to have found all the short comings of Facebook and have promised to do them all better, especially when it comes to privacy and advertising.
Ello promises to never advertise – "Ello doesn't sell ads, nor do we sell data about you to third parties."
In a manifesto the company continues- "we believe a social network can be a tool for empowerment. Not a tool to deceive, coerce and manipulate- but a place to connect, create and celebrate life. You are not a product."
When asked how Ello's privacy policy is different to Facebook, the company states- "(Facebook) is creepy and unethical. Under the guide of offering a free service, users pay a high price in intrusive advertising and lack of privacy."
Ello also hopes to remain free for users to join and will not run ads on the site however, they are expected to offer some premium features for a fee.