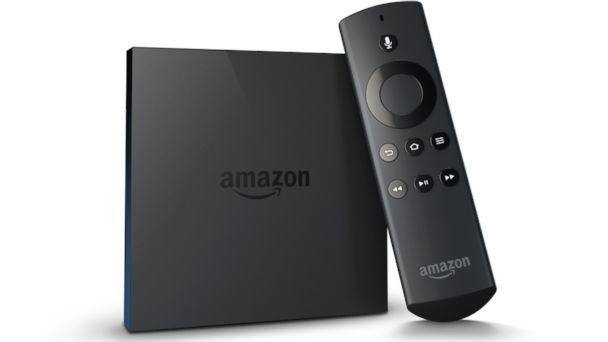 Amazon has just announced their long awaited set top box, Fire TV. 
Fire TV allows users to stream Netflix, Hulu and Amazon's own Instant TV.
"Customers love streaming video and the content from Hulu and Netflix and they're watching it on streaming media devices," stated Peter Larsen, Amazon's vice president of Kindle operations.
It was user popularity with these apps on the Kindle that first gave Amazon the idea to create their own set top box to rival both Apple TV and the Roku.
While Fire TV is very similar to it's competitors it also offers a Bluetooth-enabled report control and access to users musica nd photos. There is also a wider selection of games available which users can sync to their tablet smartphones. An additional game controller is also available with the system and is fully compatible with all the games available.
Fire TV is expected to retail for $99 and the additional gaming remote is $39.99. Larsen describes these prices as "non-premium" and that the product is far superior than others available on the market.