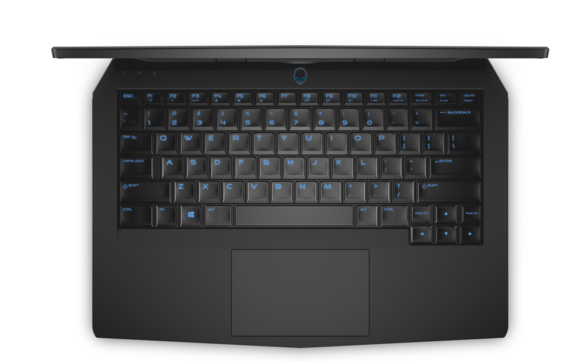 Alienware has debuted a new 13 inch laptop that is just one inch thick and more powerful than its previous models making it their thinnest gaming computer ever. 
Alienware announced earlier in the month that they were launching a new, thinner laptop that is more powerful than their bigger 14 inch version.
While the laptop is thin, its still not as thin as the competition, Razer Blade and Origin, who both have ultra thin gaming laptops.
Alienware is definitely making tracks to be some serious competition however as their new model is definitely faster and lighter.
The new model comes with an Intel Core processor, and a Nvidia GeForce GTX 860M graphics card.
Users will also be able to pick between three different screens, a 1366x768TN panel display, a 1920×1080 IPS display and the 2560×1440 IPS display.
One thing to note however, is that the graphics card is not increased in accordance with the resolution meaning that the bigger screen may not offer the best quality.
The graphics card is however, the same one that is used in the Razer Blade Pro and has 70.4 frames per second at 1920×1080.
Another huge factor that makes Alienware so appealing is that is around $2,300 less than the competition, making it the perfect choice for those on a budget.
The new model is expected to retail for a little over $1,000 and is being described as the perfect entry level gaming laptop.
Alienware 13 is expected to be available to the public in the coming months.