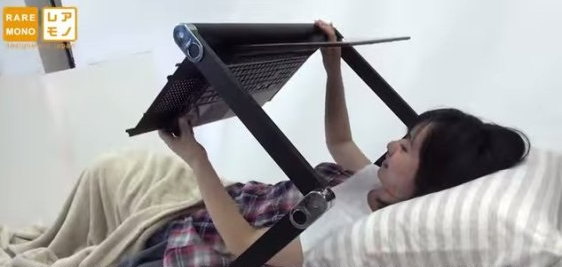 Imagine being able to use your lap top while lying flat on your back? That is exactly what Sanko Co's Lazy Desk will allow you to do.
The product is currently available to preorder online and retails for around $90 USD.
The Lazy Desk allows users to secure their laptop above their heads. From there it can rotate 360 degrees so users can position their computers in whatever way they chose.
This allows your laptop to be used while laying in bed either on your back or on your side.
While the most fascinating feature of this desk is being able to use it laying flat in bed, it can also be used while sitting on the couch.
The frame simply slides around the lap and can rest on the couch cushions, providing a stable working surface.
The product was created in Japan and is expected to be shipped within the next few weeks.