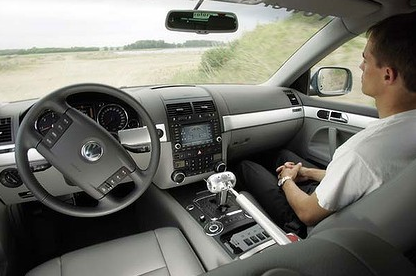 The UK has launched a driverless car campaign which could see self-driving cars on public roads in as little as six months.
In an effort to peak interest, the UK government is asking cities who wish to host the first self-driving trials to submit an application. Businesses in the area can also choose to nominate their city.
Applications are available online and can be submitted up until October 1st. Three cities will be chosen to host the trials which are expected to last for 18-36 months.
"The excellence of our scientists and engineers has established the UK as a pioneer in the development of driverless vehicles through pilot projects," stated UK Business Secretary, Vince Cable.
"Today's announcement will see driverless cars take to our streets in less than six months, putting us in the forefront of this transformational technology and opening up new opportunities for our economy and society," he continued.
In the trials, two types of driverless cars will be tested- one where the driver can take control of the car if need be, and one that is fully autonomous and does not require anyone to sit behind the wheel.
It is hoped that these cars will help reduce traffic congestion, road accidents and lower emissions.
Driverless cars have already been tested on UK roads last year, but this is the first time that the government is launching this type of campaign.
The project is being funded by the Department of Business, Innovation an Skills, the Department of Transport and the Technology Strategy Board.
It is estimated that the total project is costing the UK over 10 million pounds.
While most citizens are happy to be hosting some of the early driverless car testing programs, some our concerned that the cars could be used for criminal activity.
The FBI released a report recently stating that the cars could be used to "conduct tasks that require use of both hands" such as shooting pursuers while driving away.
These comments however have not stopped the UK government from continuing with the project.
The three cities that will host the testing will be announced in October.