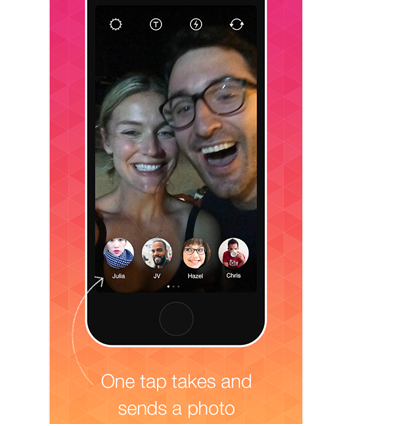 Instagram has launched a new app called Bolt which makes sending photos as easy as a tap of your finger. 
Instagram, which was acquired by Facebook not too long ago has just announced a new app which allows you to tap once to send a photo and tap and hold to send a video.
The app also allows you to unsend a picture or video by simply shaking your phone- a feature that definitely sets Bolt apart from other messaging apps.
Bolt is currently just being rolled out in New Zealand, Singapore and South Africa but other regions are expected to be included soon.
Bolt also allows you to add text over your image or video before sending it.
The reason behind the app is so Instagram users can share specific photos with their friends and family rather than posting it on their feed for everyone to see.
More and more it is becoming increasingly popular for social media companies to release more than one app. Facebook is continuing to do it and now it seems that Instagram is too.
Apps are extremely lucrative for social media companies and the market has shifted so much that often mobile advertising trumps desktop advertising.
While Instagram has just started unrolling sponsored posts from advertisers, it seems that this new Bolt app will help push their advertising revenue forward.
Messaging apps are also becoming highly lucrative in the tech world however, it seems that the market is already becoming too saturated.
However, it remains to be seen if Bolt will take off or not.