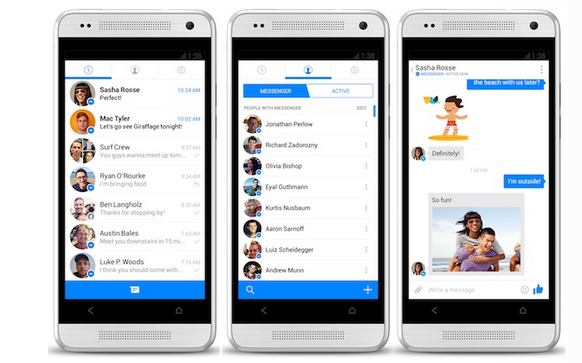 This will be the last week that Facebook users can use the chat function on the Facebook app itself.
Facebook will be forcing users to switch over to their stand alone Messaging app if they want to continue using the Facebook chat service.
They have already made the Messaging app mandatory in Europe and have some pleasing results with it- naturally because it increases Facebook's ability to place more ads.
Facebook also found that when they made Europeans switch over to the messaging app, people not only used it more. In fact, they found that people responded about 20 percent faster than with the Facebook app.
The social media giant has announced that those on iOS and Android devices will have to use the Messaging app, which allows users to send messages, photos, videos, stickers and audio clips, by the end of the week.
"In the next few days we're continuing to notify more people that if they want to send and receive Facebook messages, they'll need to download the Messenger app," announced the company in a statement.
"As we've said, our goal is to focus development efforts on making Messenger the best mobile messaging experience possible and avoid the confusion of having separate Facebook mobile messaging experiences."