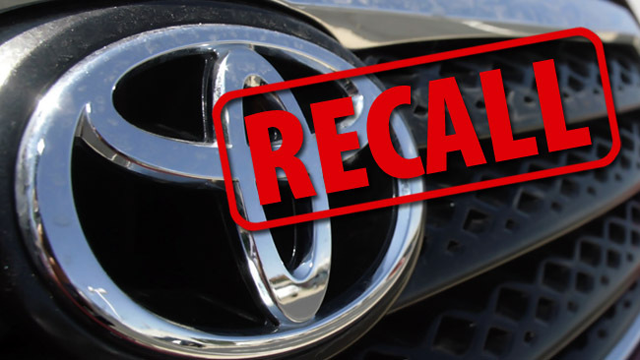 Toyota has just announced a massive recall of over 6 million vehicles due to steering and wiring issues. 
The Japanese car maker announced the recall of 6.8 million vehicles which includes 30 different models from Japan, the US, Europe and other parts of the world.
About 1.8 million of the affected vehicles are in the US and include 2009-2010 Corollas, 2009-2010 Matrixes, 2008-2010- Highlanders, 2009-2010 Tacoma trucks, 2006-2008 RAV4S, 2006-2010 Yaris and 2009-2010 Pontiac Vibes which were made for General Motors (GM).
The main issue with the vehicles appears to be a wiring problem that is affected when the steering wheel is turned. Without being fixed, it causes the airbags to become deactivated, preventing it from being released during a crash.
While there have been no reports of deaths or injuries from the issue, Toyota is offering to replace the spiral cable assembly with an improved version that will not be damaged when turning the steering wheel.
The car maker also announced that it will recall Yaris hatchbacks from 2007-2010, Yaris Sedans from 2007-2010 and Scion xDs from 2008-2010 to fix a seating issue that makes the vehicle unsafe in an injury.
Earlier this year, Toyota was ordered to pay a $1.2 billion fine to settle a four year investigation into whether they had issued proper safety compliancy information to regulators. This was after many consumers complained of their cars suddenly accelerating on their own. Over 5.3 million vehicles were believed to be affected and were recalled by Toyota.
This latest debacle has made it the second big recall for Toyota in just a year however it seems that GM is under hotter water at the moment with over 6 million vehicles recalled due to an ignition switch issue that resulted in 13 deaths.