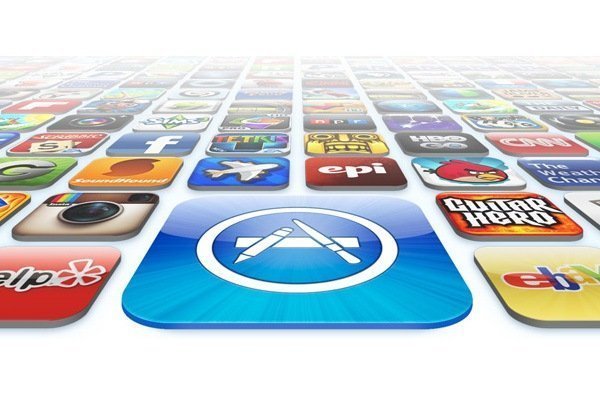 The most popular apps of 2013 have been announced and this year, many of the top positions have gone to games. 
Minecraft: Pocket Edition has become the number one paid for app for both the iPad and iPhone for 2013, and for free apps, Candy Crush Saga took the title.
For the free app category for iPhone, there was a good mix of both games, social networking and video and photo apps. However, for paid iPhone apps nearly all of them were games except for two health and lifestyle based apps and one photo and video app.
For the free iPad apps, games and entertainment dominated but again for the paid apps, all of them were games.
Here are the full lists:
Top 10 Free iPhone Apps
Candy Crush Saga (Games)
Snapchat (Photo & Video)
Temple Run 2 (Games)
4 Pics 1 Word (Games)
YouTube (Photo & Video)
Google Maps (Navigation)
Facebook (Social Networking)
Instagram (Photo & Video)
Despicable Me: Minion Rush (Games)
Skype for iPhone (Social Networking)
Top 10 Paid iPhone Apps
Minecraft: Pocket Edition (Games)
Angry Birds Star Wars (Games)
Sleep Cycle Alarm Clock (Health & Fitness)
Temple Run: Oz (Games)
The Chase (Games)
Facetune (Photo & Video)
Grand Theft Auto: Vice City (Games)
Plague Inc. (Games)
Angry Birds Star Wars II (Games)
7 Minute Workout Challenge (Health & Fitness)
Top 10 Free iPad Apps
Candy Crush Saga (Games)
YouTube (Photo & Video)
Skype for iPad (Social Networking)
Temple Run 2 (Games)
BBC iPlayer (Entertainment)
ITV Player (Entertainment)
eBay for iPad (Lifestyle)
Despicable Me: Minion Rush (Games)
4 Pics 1 Word (Games)
Calculator for iPad Free (Utilities)
Top 10 Paid iPad Apps
Minecraft: Pocket Edition (Games)
Wreck-it Ralph (Games)
Angry Birds Star Wars HD (Games)
The Chase (Games)
Temple Run: Oz (Games)
Grand Theft Auto: Vice City (Games)
Angry Birds Star Wars II (Games)
Peppa Pig's Holiday (Games)
Plants Vs. Zombies HD (Games)
Scrabble For iPad (Games)