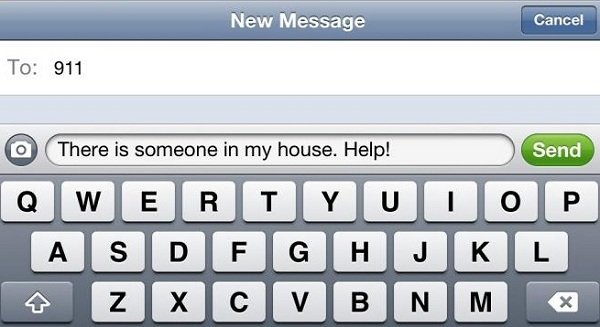 The thought has probably crossed all our minds at one point- What if I need to call 911 but can't talk loudly for the fear of being heard? Well, worry no more because emergency services are now offering the opportunity for people to text 911.
Starting today, most mobile devices on the Verizon, AT&T and Sprint network will allow users to text 911 in an emergency.
Other carriers are expected to follow in the coming weeks however, the public are being warned that while the new service is active for some users, it may not be as efficient as they hope just yet.
The current concern with text messages to 911 is that they rely on the mobile companies forwarding the texts to the emergency call center and often this can be unreliable.
The new messaging system is also yet to be implemented through all stations in all cities and training is still underway.
While majority of the city is in testing mode with this new service, law enforcers are urging people to still call.
"In most circumstance a call is best," stated Indiana State police captain, David Bursten.
Calling 911 also allows dispatchers to more accurately locate the source of the call, hear the environment that the caller is speaking from and assess the emotion of the caller.
Despite the slow start, it won't be long before texts to 911 are working as efficiently as calls.