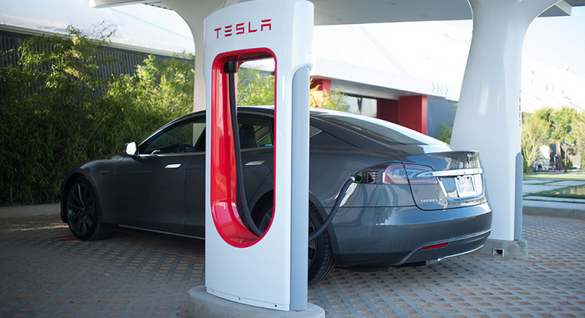 Two of the worlds leading car manufactures, Tesla and BMW are meeting this week to discuss the expansion of electric cars.
Its happening, soon the world will be driving gas-less cars and relying on the more environmentally savvy option of electricity.
Executives at BMW and Tesla see the shift happening and are in talks to create charging stations that can be used for a variety of electric cars.
The auto powerhouses are looking for a way to raise the popularity of battery powered vehicles by making charging stations faster, more accessible and free.
"Both companies are strongly committed to the success of electro-mobility and discussed how to further strengthen the development of electro-mobility on an international level," a BMW spokesman said. 
While neither company have elaborated on the details of their discussions, Elon Musk, CEO of Tesla sated that they were looking to promote the use of electric vehicles and create a network of charging stations.
It is not just these two luxury brands that have jumped on the electric bandwagon. General Motors, Ford, Chrysler and Toyota are even in talks to adopt a common charging connector so all cars can use one type of charger.
The new fast charging stations will also allow owners to recharge their cars to at least 80 percent capacity in just 20 minutes.
The fast charging stations are already being rolled out in Europe and the US will follow.