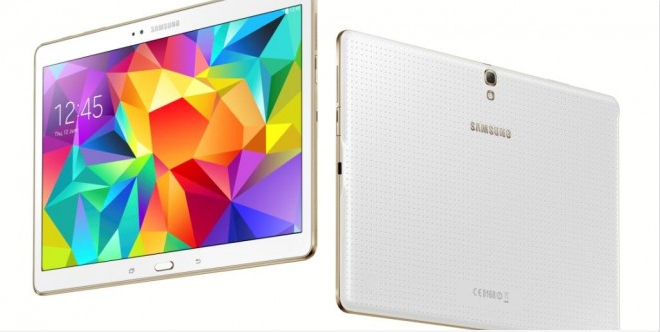 The Galaxy Tab S is here and journalists are calling it the "iPad killer" but does this new gadget really offer anything all that different?
Samsung's biggest marketing strategy with their latest Galaxy Tablet is that its thinner, lighter, faster and richer in color.
The screens are AMOLED which means they use active-matrix organic light emitting diodes. These are already found in many of Samsung's smartphones so while they are nothing new, this is the first tablet to have this kind of technology.
Often tablets are too big to fit these "AMOLED" screens but it seems that Samsung has engineered a way to make it happen, offering a 8.4 inch and a 10.5 inch screen.
Samsung also boasts that the tablets are thinner- 6.6 millimeters or a quarter of an inch to be exact, and display 2560x 1600 pixels.
In comparison, Apples latest iPad Air with retina contains only 2048×1536 pixels.
The tablet also has 11 hours of video playback and a 7900 mAh or 4,900 mAh battery, depending on the size.
Samsung has used an Exynos 5 Octa processor in both models which has four ARM Cortex A-15 cores that run up to 1.9GHz and four Cortex-A7 cores which run up to 1.3 GHZ. It also has Imagination Power VR SGX544MP3 Graphics.
Other specs include a fingerprint security system and SideSync, which lets you place calls from your Galaxy phone directly to your tablet using Wi-Fi.
Along with the software and screen updates, Samsung also released a few new apps including Papergarden which is a magazine service for interactive magazines and Milk Music, a music streaming service.
The 10.5 inch version will retail at $499.99 and the 8.4 inch model will retail for $399.99. These are comparable to Apple's prices.
The tablets are currently available for preorders and will be shipped by the end of the month however, it remains to be seen whether they really have the power to kill the iPad.