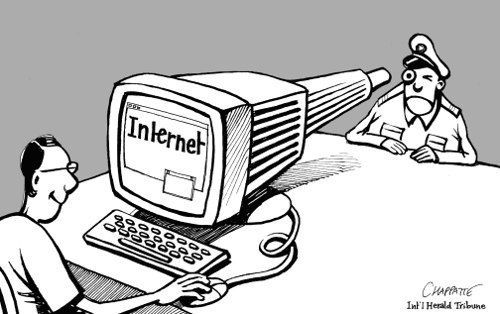 Google, Yahoo, Facebook, Apple and Microsoft have all provided statistics on government requests for user data issued through National Security Letters and Foreign Intelligence Surveillance act court orders.
These top internet companies are becoming more transparent about the information they are sharing after numerous leaked documents revealed that the NSA had access to much more user data than ever before imagined.
Internet communication companies were previously forbidden to release such data however after the recent leaks, a new agreement was made that allowed this type of classified information to be made public.
"Publishing these numbers is a step in the right direction, and speaks to the principles for reform that we announced with other companies last December," said Google in a blog post. "But we still believe more transparency is needed so everyone can better understand how surveillance laws work and decide whether or not they serve the public interest."
In the last few months, all top tech companied joined forces, preaching to the government that more transparency was needed to help protect consumer interests.
Now, under the new law, tech companies can highlight with the NSA is asking for non content requests or content requests. Content requests include access to emails and electronic communications like text messages. Non-content requests include metadata related to user accounts.
All information about data requested can now be viewed online at the respected tech company site.