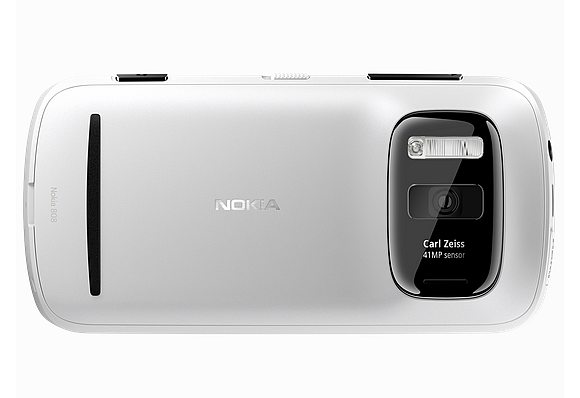 Nokia has officially confirmed that the PureView 808, which comes bundled with a mind-boggling 41MP camera, shall be the swan song for the once mighty Symbian OS. According to company insiders, the photo-focused handset, which was released middle of last year, was designed to revitalize the floundering interest on the Symbian OS by offering imaging capabilities which are 4 times better than what the major industry players are currently offering.
The exit announcement, which virtually gave the pink slip to the aging mobile OS, is a clear indication that the PureView 808 was not able to submit the desired numbers for the Finnish company. Industry experts estimate that 90 percent of handsets today are now running on iOS and Android OS platforms.
Despite its assurances of support for the PureView 808, Nokia has admitted that the interest on Symbian-based smartphones will continue to decline. Nokia has cited the progressive drop in the sales volume of their phones for Q4 of 2012 posting a measly sales volume of 2.2M of Symbian devices. On the other hand, Nokia was able to offload 4.4M units of its Lumia smartphones, which run on Windows Phone OS, for the same period. The last major Symbian OS update, the Nokia Belle, was rolled out in 2011 and nothing has been added to it since then. And the Finnish phone company is currently concentrating its resources on devices that run on Windows Phone OS.
Company insiders believe that Lumia devices are benefiting from its unique branding and this has given them positive differentiation in the Windows Phone segment as well as in the larger market arena for smartphones. This claim seems to have been bolstered by its impressive performance in 2012 as the company was able to ship some 13.4 million Lumia devices. The sales volume could have even been higher if Nokia did not experience supply difficulties. And with the uptick in the sale of its Lumia devices, are we now seeing the positive shift in the fortunes of Finnish company?