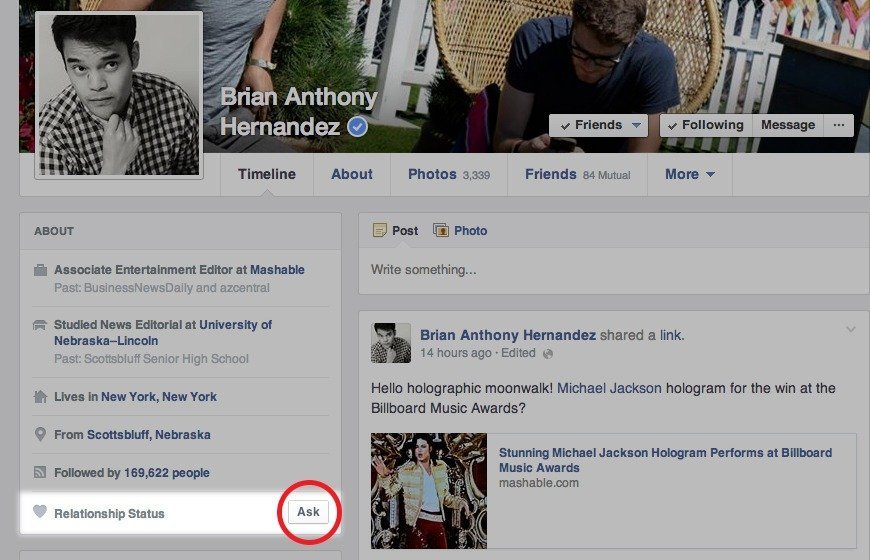 What to know the relationship status of one of your Facebook friends? Well now you can with a new "Ask" button feature.
Over the past few months, Facebook has been rolling out the "Ask" button feature which allows friends to ask further questions on your personal information that has not been included on your page, such as your phone number, where you are from and your relationship status.
In order to source more information, all you need to do is click the "Ask" button and your friend will be sent a request and an opportunity to answer your question.
In order to use the Ask feature you must be friends with the user and no requests can be made anonymously however, it doesn't make it any less weird.
While there is definitely a practical side to this, such as asking for a phone number or even what school you went to, asking people about their relationship status seems just plain stalkerish.
If you really want to know, pick up the phone or start to get to know that person for who they are- what happened to face to face conversation??
Alternatively, you can always go through their photos and see if they are constantly photographed with someone. It may still be stalkerish but at least no one will know.