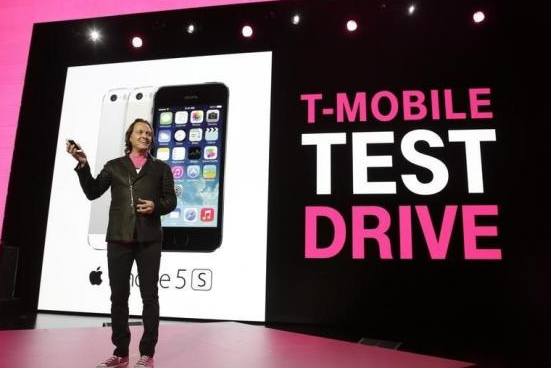 Sprint and T-Mobile have been in merger talks for months now but new information has revealed that further delays are expected.
Sprint and T-Mobile are continuing the potential merger discussion but sources close to the company state that nothing will be approved just yet.
Sprint appointed a new CEO, Marcelo Claure, who apparently has stated that he is more focussed on building the networks customer base rather than merging with T-Mobile.
Since merger talks began, both companies have created a lot of scrutiny over the decision and US regulators have come down hard on any possibilities of it occurring.
Sprint, which is controlled by Japan's SoftBank Corp and T-Mobile who is owned by Deutsche Telekom AG, have both remained adamant that a merger is the best move and have been preparing the necessary documents to bring before the regulators.
According to sources, Sprint has agreed to pay around $40 per share for T-Mobile, which puts a $32 billion value on the company.
The biggest hurdle that the companies face is that decision by the Federal Communications Commission (FCC) and Department of Justice (DOJ) that there should be at least two network operators competing against the big market leaders,  AT&T and Verizon.
The companies have been urging the FCC and DOJ however, that combined, they could compete agains the two dominant rivals more effectively.
If Sprint and T-Mobile merge they would have more than 100 million subscribers, which still puts them behind both Verizon and AT&T, but it makes them more competitive.
Neither Sprint or T-Mobile have commented about the merger however more and more speculation is growing that Claure is looking to drop the idea all together.