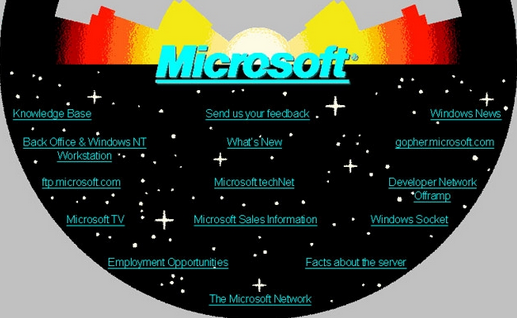 Can you believe that it has been 20 years since Microsoft released their first web page ever?
Back in 1994 Microsoft released their first web page with the aim of educating and putting knowledge online.
Mark Ingalls, the first administrator of the company stated, "for most folks at home in that day and age, you would have been able to count to three or five before that picture showed up on your screen."
Ingalls of course is referring to the old dial up internet that required a phone line and also resulted in slow and sometimes, poor connections.
Back in 1994 there was also only a few thousand websites, compare that to today where there is over 1 billion.
Since Microsoft launched on the world wide web they have remained one of the top visited pages in the world.
Its amazing to think just how far the internet has come in such a short time. How we lived before it, really seems a mystery.