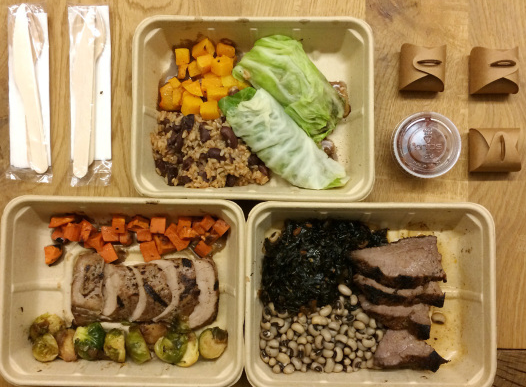 Sprig Launches Healthy Meal Business in SF With $1.2 Million In Funding
A new product delivery service is on the books, Sprig. It's a healthy eating food delivery services that charges $12 per meal. The executive chef is in house with Sprig and they have their own delivery team that will deliver in San Francisco.
Sprig offers around 3 choices per meal on the food that you have delivered, from Pork Tenderloin to Beef to stuffed cabbage dumplings.
Sprig wants to be a viable option for people in SF that want hot food delivered that's not soggy or overcooked.
They serve the meals with lightweight eco friendly utensils that are good for the environment and can be recycled.
Investors in the first round include Battery Ventures' Brian O'Malley, Greylock Partners' Simon Rothman, Andrew McCollum, Larry Braitman, Haroon Mokhtarzada, Darian Shirazi, MHS Capital, Jim Payne, Dan Martell, Andrew Garvin, and Pascal Levy-Garboua.