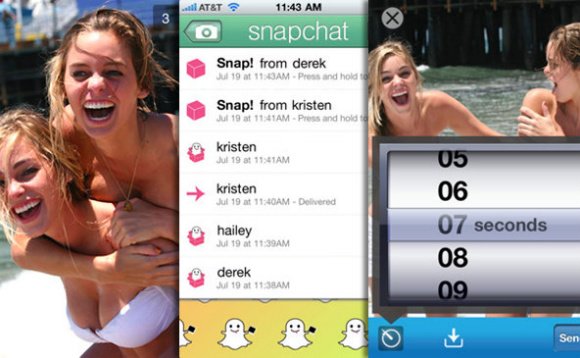 Snapchat users could be susceptible to hackers due to a loophole in the coding. 
A new report from online security firm, Gibson Security has revealed that data from users on Snapchat can be easily hacked.
The company was made aware of this security glitch back in August but it seems they failed to act on it.
Gibson Security claims that customers numbers, names and aliases can be discovered even if the account is private. These profiles and data can then be sold for a lot of money.
"You could pay a few dollars and obtain the phone number and social media profiles of a person just by their username," said the security company. But there biggest worry is that your details could be used for scams or stalking.
Snapchat has been growing in popularity and turned down an offer by Facebook which offered $3 billion for the company. Gibson says that the refusal of this offer is another clue that perhaps Snapchat is selling their user database.