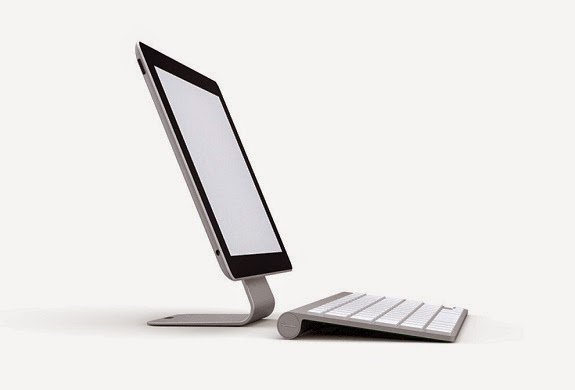 While tablets are great to hold in hands and use, trying to keep them on a flat surface and use it, not so much. To overcome this problem, there are several products out there in the market ranging from tablet covers to specially designed kickstands. And then, there's Dekke Slope tablet stand.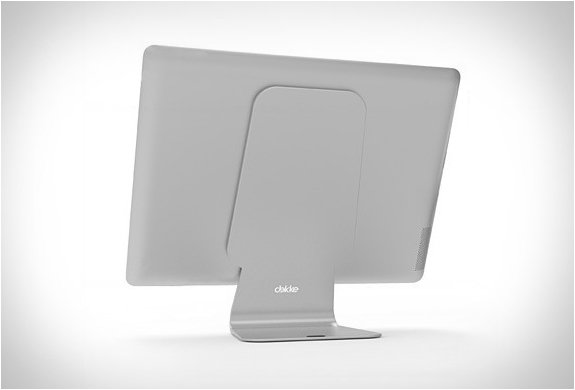 Slope can attach to most of the tablets available in the market, including the iPad and Nexus tablets. The minimalist design adds to its overall elegance and simplicity. The no frills stand attaches to the back of any tablet using a unique Nanofoam suction pad. Pressing an object with a flat surface against Nanofoam forces air out of the pockets creating a vacuum which brings suction, and a secure grip. There's a unique satisfying sound when you remove your tablet from the stand that tells about the premium build quality of the stand.
The same Nanofoam pad is present on the lower side of the stand, allowing it to hold on to the surface it's kept on securely. Slope has been designed in such a way that it keeps all the four corners of the tablet free while you've kept it on the stand for zero interference.
Slope is available in two sizes and two colors. Slope mini has been designed with seven inch tablets in mind, while the larger version which is simply called Slope is great for your 10 inchers.
Gekke is also offering a 20 percent discount on the Slope. More info can be found on the manufacturer's site here.