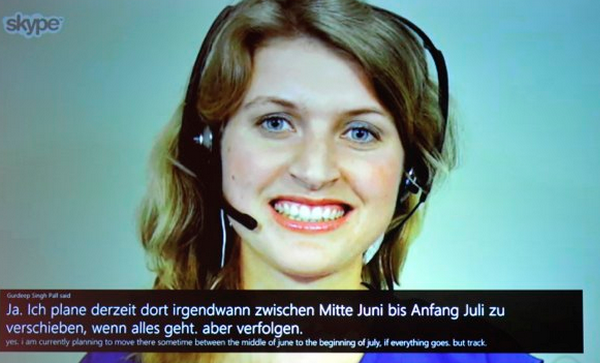 Microsoft is connecting the world like never before by introducing a new Skype translator.
Microsoft's research department have been working hard to develop a Skype translator which will allow users to voice and video chat with people who speak different languages.
While the service will not be officially launched until next year, Microsoft is allowing select users to sign up now to test the translating system.
The Skype Translator works by translating both sides of the conversation into the language of your choice in real-time. The translation will appear as a scrolling transcript on the screen as the conversation happens.
Currently, the translator works on only a few different languages including, Arabic, Cantonese, Mandarin, English, French, German, Italian, Japanese, Korean, Portuguese, Russian and Spanish. Eventually however, over 45 different languages will be offered on the full version.
Microsoft have announced that a technical preview will begin before the end of the year and the full version will be launched as a paid subscription in 2015.