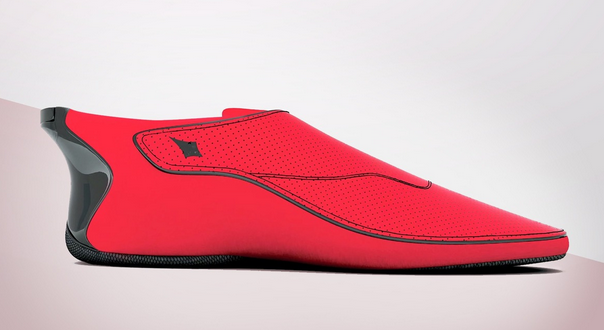 New technology may help blind people ditch the cane and instead, rely solely on their shoes to guide them. 
A new wearable tech startup, Ducere Tech has created a smart shoe that can give the wearer directions by sending vibrating signals on which way to turn.
Titled, Lechal which translates to "take me there" in Hindi, the new smart shoes allow the user to enter a destination onto the app which then then activates either the left or right shoe to steer directions.
Founders of Ducere Tech, Krispian Lawrence and Anirudh Sharm developed the shoes with the blind in mind however, as the technology grows, the shoes may be suitable for a wider demographic.
"The white cane, while an effective aid, falls short with respect to navigation, directions and orientation," stated the two founders. "Moreover, current assistive devices rely primarily on providing audio feedback. People who are visually challenged rely heavily on their sense of hearing to acquaint themselves with the environment and may find audio feedback a major distraction," they continued.
In addition to providing directions, the shoes also track calories burned and the number of steps taken.
The technology for the shoe can also be translated onto an insole, so users can wear whatever shoes they desire.
The insole will be available for $100 and the shoe and insole will retail for $150. That price also includes the app and a charger.
Currently the app is compatible with Android, iOS and Windows operating systems.
The shoes can be pre-ordered and are expected to ship in March of next year.