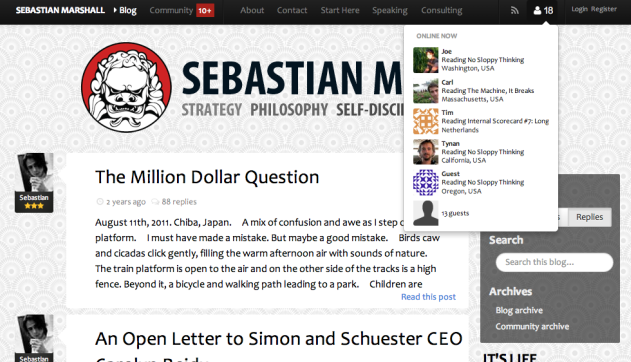 SETT New Blogging Platform 
SETT is a blogging platform that's looking to emphasize community, so that new users can find a right audience immediately and long-time bloggers can interact with higher-quality commenters and contributors.
Aside from features that are now standard these days like a news feed of content and WYSIWYG editing, SETT has a top bar where it's easy for bloggers to track comments or even private messages from others in the SETT community.
From the start, when new users sign up for an account, SETT refers readers to your site. It has a word-matching system internally that compares posts to one another. If a reader happens to like a post about one topic, the platform will recommend other similar ones to them.
The site is the brainchild of a long-time blogger named Tynan (who declines to use his last name online ever) and Todd Iceton, a developer who worked for Nutshell Mail, the company that wasacquired by e-mail marketing giant Constant Contact.