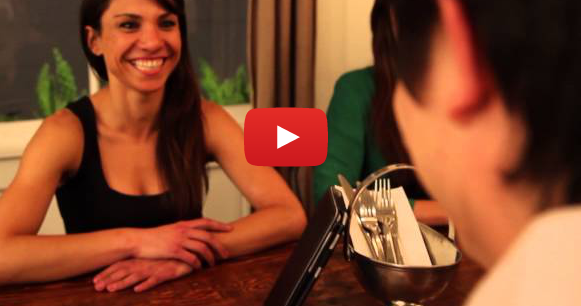 Sergey Brin's Younger Brother Co-Founds Butter
The 26 year old younger brother of the Google co-founder Sergey Brin founded the new startup Butter. He has spent the lsat few months in a borrowed office space with college pal Jon Li, building their startup.
The possibility of brotherly rivalry is also very low, they aren't setting out to build a search engine, they are not building an ad platform. And, they aren't building their own crazy pair of robo glasses either.
Nay, they're working on something Google hasn't gone (and presumably won't go) anywhere near: restaurant menus.
Sam And Jon's company, Butter Systems (part of Y Combinator's Winter 2013 class), wants to put a tablet at your table. The tablet would supplant (or augment) a restaurant's paper menu, allowing customers to order food and drinks, or request their check without having to flag down a server. They're quick to clarify that they're not trying to replace the server — they're just trying to make the server's life easier, while bumping up the amount that restaurants pull in per table. As Sam put it, "We want to increase sales by making it easier to order more, all while keeping that human touch."