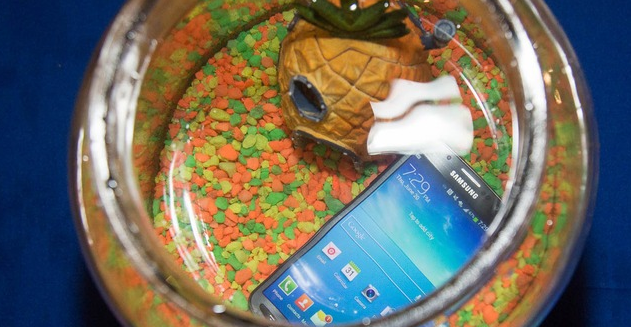 Samsung's Waterproof Galaxy S4
Samsung has a new Waterproof Galaxy S4 that is nothing but impressive.
The device can be submerged in water for up to 30 minutes at a 3 foot depth. That's really quite impressive.
People often drop their phones in the sink, pool, bathtub, even the toilet.
This version will allow people to have those "whoops" moments and not totally ruin their phone.
It's not yet clear if you can actually swim in the ocean or below 3 feet with the device, however you can certainly afford to drop it in the sink a few times!