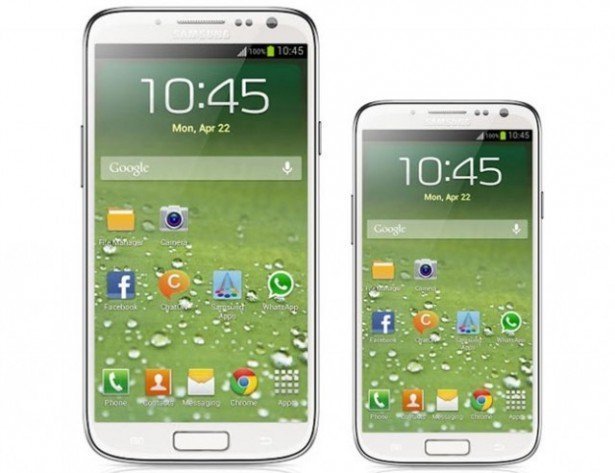 There is a big press event next week at London's Earl's Court expo center and Samsung will make a big unveiling. The pint-sized cousin to the Samsung Galaxy S4 smart phone will be revealed.
The report came from Wall Street Journal from an unnamed source. We can't take this as absolute truth but it is a likely outcome.
There was also a spotting for "Galaxy S4 mini" on the Samsung UK site this week as well. The listing has since been removed.
The S4 Mini is most likely coming, and coming very soon. The question is whether or not it will be any good, as there is some speculation on features.
Samsung seems to be getting a sizable market share with the current larger 5-inch screen version of the Galaxy S4. There were reports that the phone had done over 10 million units sold globally in less than a month after its debut.
The android phone took only 26 days to reach the 10 million benchmark so it is officially the fastest growing Samsung phone to date in terms of sales.