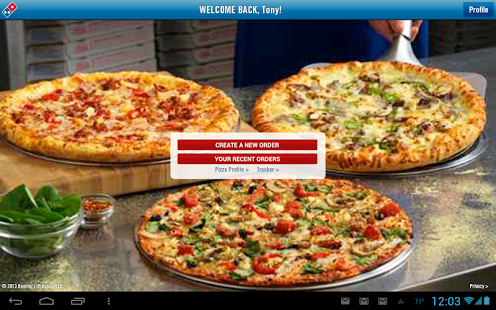 Dominos has become one of the first big companies to team up with Google Wallet, allowing their customers to make a purchase using Google's payment service.
Dominos has just announced that customers will be able to purchase a pizza on their Android app using Google's digital wallet service.
"This is yet another way Domino's is using technology to improve our customer experience," Patrick Doyle, Domino's Pizza president and CEO, said in a statement. "Google Wallet is a great technology that allows customers even more flexibility and convenience when it comes to paying for their Domino's orders."
Google Wallet is still gaining traction but is definitely set to be the way of the future. The service offers a free mobile payment system that allows you to store debit and loyalty cards electronically on your phone. When you find something you wish to purchase online, instead of finding your credit card and entering in the details, you simply select the card that you wish to use from your digital wallet without having to enter any numbers in.
Google Wallets are completely free and are compatible on Android devices.
As an incentive to use Google Wallet, Domino's is offering a free side of their speciality chicken if you place an order of $10 or more using your Google Wallet.