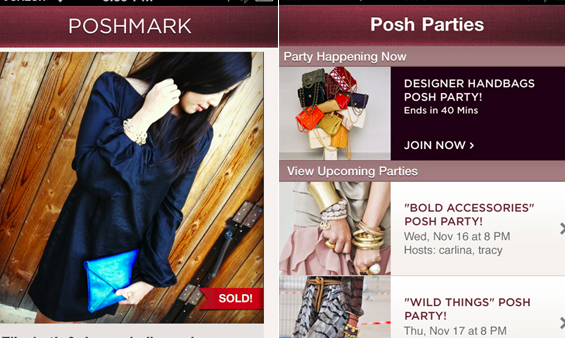 Poshmark Sells 1M Items
Poshmark, a marketplace for woman to buy and sell clothes just crossed the 1 million items sold barrier this month.
App downloads are a key part of Poshmark's business model. They purchase app installs on a cost per install basis, that allows them to grow at a very rapid rate.
In an interview this past week, Poshmark's CEO Manish Chandra told TechCrunch that his company's app, which is currently available only on iOS devices in the United States, now has 250,000 women with active personal "boutiques" to sell items out of their own closets.
This concept is one of the first of it's kind that has received this kind of widespread and early adoption.
Women all over the country and world for that matter love the app and site and are selling and buying 1st and 2nd hand clothing through it.