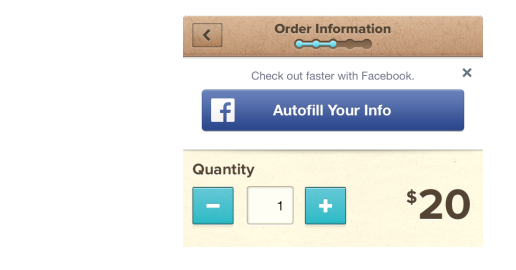 Facebook Partners With PayPal and Stripe to Autofill Payment Info In Apps
It's now easier than ever to autofill your payment information into a Facebook app.
Facebook decided to partner up with PayPal, Stripe and Braintree in an effort to make it easier for people to pay for in app purchases and paid apps.
Facebook product manager Deb Liu said Facebook is now looking to identify and fix other issues with e-commerce: "Mobile is where the conversion gap is, where our customers are going in the future. It's really important to make this an amazing mobile product. That said, we don't rule out ever doing this on desktop some day."
This is a smart move for Facebook, and is bound to increase sales for app developers.
The simplicity and ease of use will now make it a lot more mainstream and simple to pay in app without having to sit there and type in payment information on your phone.