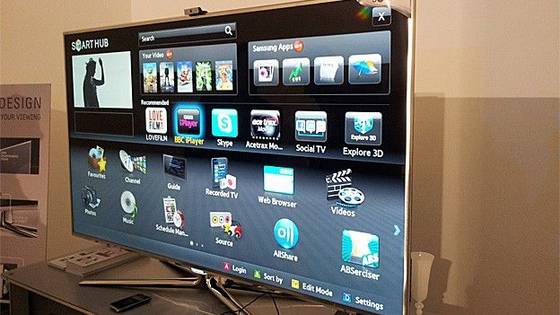 Americans are ditching their once cool, 50 inch screens in replacement of a 65 inch screen as TV prices drop. 
Gone are the days of small screens that were able to fit into a standard IKEA unit as Americans opt for 65 inch screens and bigger.
Large screens were once only available to wealthier families but now, thanks to lower prices it has become the average TV size in the US.
Today, a 65 inch TV with internet capabilities could cost as little as $1000, making the technology the cheapest it has ever been.
"TV's are more affordable than they've ever been, so a supersized TV today is far less expensive than smaller screens were three or four years ago," said a spokeswoman for Target electronics.
Average TV prices have fallen 9 to 11 percent in the last year which has caused larger TV sales to have grow by 50 percent.
Retailers are now noticing the trend and plan to release bigger TV models of 70 inches or more.
"I don't think anyone would have estimated the appetite for the size of these TV's" commented Best Buys Director of Television.