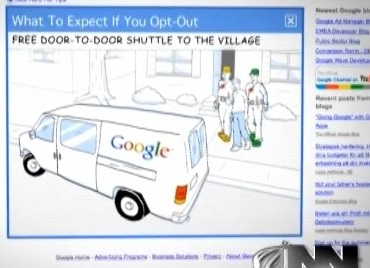 Opt Out Of Google Using Your Images In Ads
Daily Gadgetry has uncovered a way to opt-out of Google using your image in ads.
Just for the record, we don't necessarily think that it's a bad thing to allow them to use your image.
Next time you are looking for a referral to something or a review for a restaurant and you see your friends review, it may actually help you. So think twice before actually disabling the below. But here is the info if you want it.
Here's how to do it
Click this link. (And, if necessary, log in to the Googles. I promise that's a link to actual Google, not fake Google that steals your password and uses it to order handbags.)
Uncheck the checkbox. Unless it's already unchecked — in which case, leave it unchecked. Oddly, some people are saying they're opted out by default; others say they find it checked. tl;dr: check = bad.
Hit save!