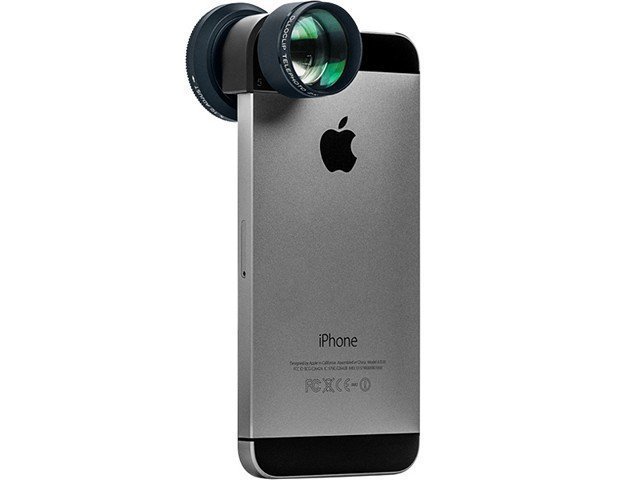 As photographer Chase Jarvis once said, "The best camera is the one that's with you." And, thanks to iPhone and Android smartphones, many of us always have a camera with us. These cameras are constantly getting better—the original iPhone shipped with a 2-megapixel camera, while the iPhone 5/5s sports an 8-megapixel shooter. Still, there's always room for improvement.
For iPhone photography, the Olloclip 3-in-1 lens kit has no peer. The kit includes high quality wide-angle, fisheye, and macro lenses. There has been an addition of the new Telephoto + Circular Polarizing Lens in the USD 99.99 kit.
The telephoto lens is a 2X lens, meaning that everything seen through it is magnified optically by two times. Like the other Olloclip lenses, the telephoto is made from optical glass and aluminium, much more durable and optically superior than plastic. The entire little kit comes in two microfiber bags, one containing the circular polarizing lens and the other containing the iPhone 5 adapter with the telephoto. The telephoto can be used by itself, or the circular polarizing lens can be slipped onto the front of the telephoto lens to reduce glare and provide richer colour.
The telephoto is a piece of cake to install. You simply slip the adapter over the camera lens on your iPhone 5/5s and the lens lines up perfectly.
Compact and lightweight, the Telephoto Lens brings your world a little bit closer. While not exactly inexpensive, the Olloclip telephoto and circular polarizing lens are a perfect accompaniment to the company's wide-angle offerings for avid iPhone 5/5s photographers.
Source: Olloclip