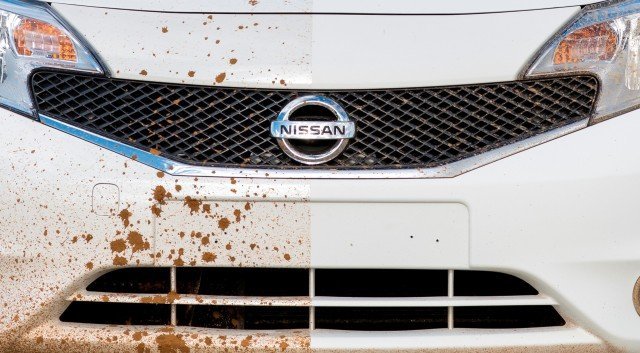 Nissan has begun testing a special car paint that can repel every day dirt meaning that car washes may be a thing of the past.
"Washing a car can be a chore – and a costly one at that. In response, Nissan has begun tests on innovative paint technology that repels mud, rain and everyday dirt, meaning drivers may never have to clean their car again," a Nissan spokesperson stated. 
The paint is made from a super hydrophobic substance known as Ultra, Ever Dry which has been "specially engineered to be extremely water- and oil- resistant by Ultra Tech international."
The paint is currently being tested on the Nissan Note models and so far, testing has revealed that the paint has been able to block water and road spray successfully.
"By creating a protective layer of air between the paint and environment, it effectively stops standing water and road spray from creating dirty marks on the car's surface," continued Nissan.
While the paint is still being tested, Nissan is hoping to offer it as a standard feature in all of their cars.