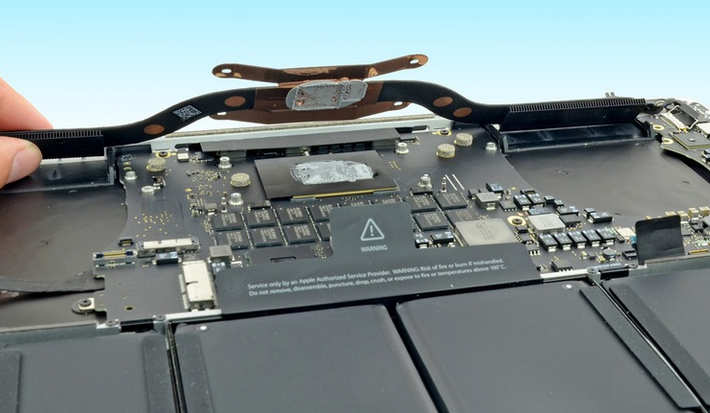 New MacBook Pros Impossible To Repair
Apple is claiming new heights and achievements in the new Macbook Pros.
A company called iFixit recently tore down a 15″ MacBook Pro from the new line to give us a first hand run down on how it's all looking.
The news is both great and well, shocking.
Although the parts are smaller and smaller, and faster than ever, there is now a new problem. You can't fix or replace anything yourself.
Yes, even the battery on the new MacBook Pro can't be replaced. It's glued into place with "excess" adhesive, so even expert tinkerers can't replace it.
Another issue is the headphone jack. It's connected. If the jack breaks, you're looking at "at least $1000" in repair bills, according to iFixit.
While the new computer is great in terms of speed, and battery life. What happens if it breaks or your battery no longer lasts very long? Better get that extended warranty and hope it covers batteries.