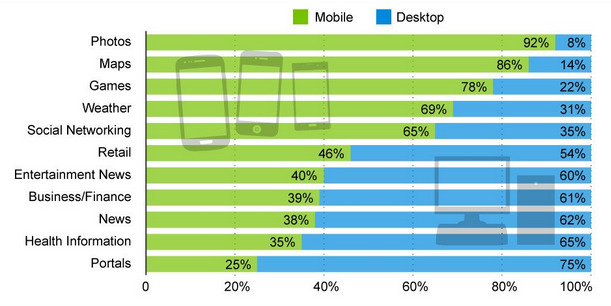 63% Of Time Spent On Social Networks Is On A Mobile Device
5-10 years ago it was 100% of time spent on social networks was no your desktop computer.
Times have changed, and according to reports 63% of time spent on social networks and social sites is currently on mobile devices.
Mobile devices range from smartphones to iPads and other devices.
The way in which we use the internet is changing rapidly and the shift from traditional computers is getting less and less. This is due to people wanting to be able to access their favorite social network or site while they are on the go.
We saw that a lot of Google's revenues in Q3 of 2013 came from the increase in mobile advertisers, a trend that's not stopping any time soon.