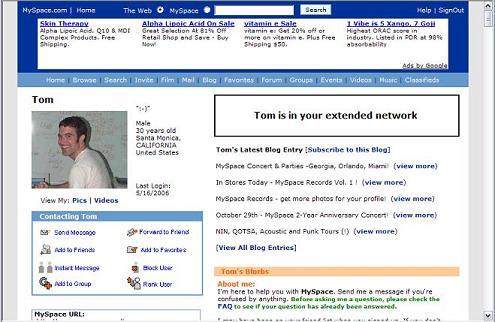 Myspace, it almost seems like a distant memory, forgotten by all who once used it. However, the social media site is trying to make a comeback by sending you the old and embarrassing photos you posted on the site all those years ago.
Want to take a walk down memory lane? You may not have a choice as Myspace has been emailing former members old and embarrassing photos in an attempt to lure them back to the site.
Knowing that Myspace has been dead space for the last 10 years, the company has come up with a clever strategy to rehash all those old photos stored on the site that users have long forgotten about.
The email being sent to former users reads something like – "The good, the rad and the what you were thinking…." plus a link to your old user profile.
It is Myspace's mission to re-engage users in the hope that people will return to the struggling social media site.
Could Myspace make a come back? It seems unlikely, but then again anything is possible.
Back in 2011, Justin Timberlake and Specific Media purchased Myspace for around $35 million, a hefty price tag considering its steady decline in users.
However, one thing that Timberlake and Specific did was re-brand Myspace to be a place for musicians to share music and connect with fans.
Just last year, the company launched a $20 million ad campaign to get users excited about the new Myspace and it seems that part of that strategy was re-hashing the 15 billion photos stored on it's database.