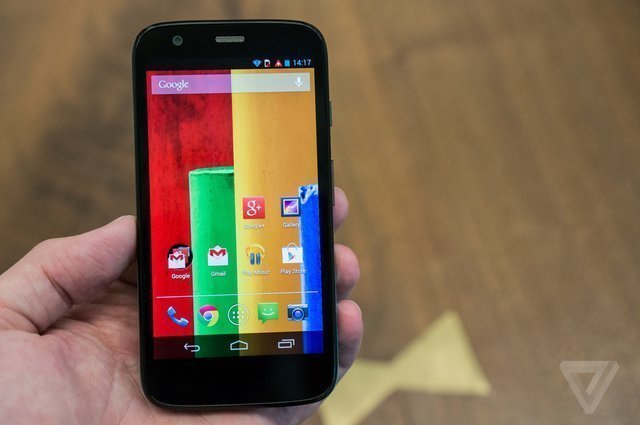 Motorola has just released an unlocked smartphone designed for those on a budget who still want all the bells and whistles. 
The new Moto G has been getting rave reviews and being described as "sleek and sturdy."
The new phone has 8GB and will retail for $179. The company is also offering a 16GB option for an additional $20.
Moto G does not support a 4G/LTE network which is the fastest wireless data available. It also has a 1.2 GHz quad-core Qualcomm Snapdragon 400 processor. The screen is 4.5 inches 720p LCD and has a 329 pixels per inch.
Those who have used the phone however say that it is still fast and is able to run multiple applications with minimal lag time.
The phone weighs a measly 5.5 ounces and can be customized by switching out the back panel to different colors.
While the smartphone is basic, Motorola boasts that its excellent for those shopping on a budget.