Apple fans can already pre-order their  'iPhone 6S Cases' & 'iPhone 6 Plus Cases' even though the phone hasn't yet been announced.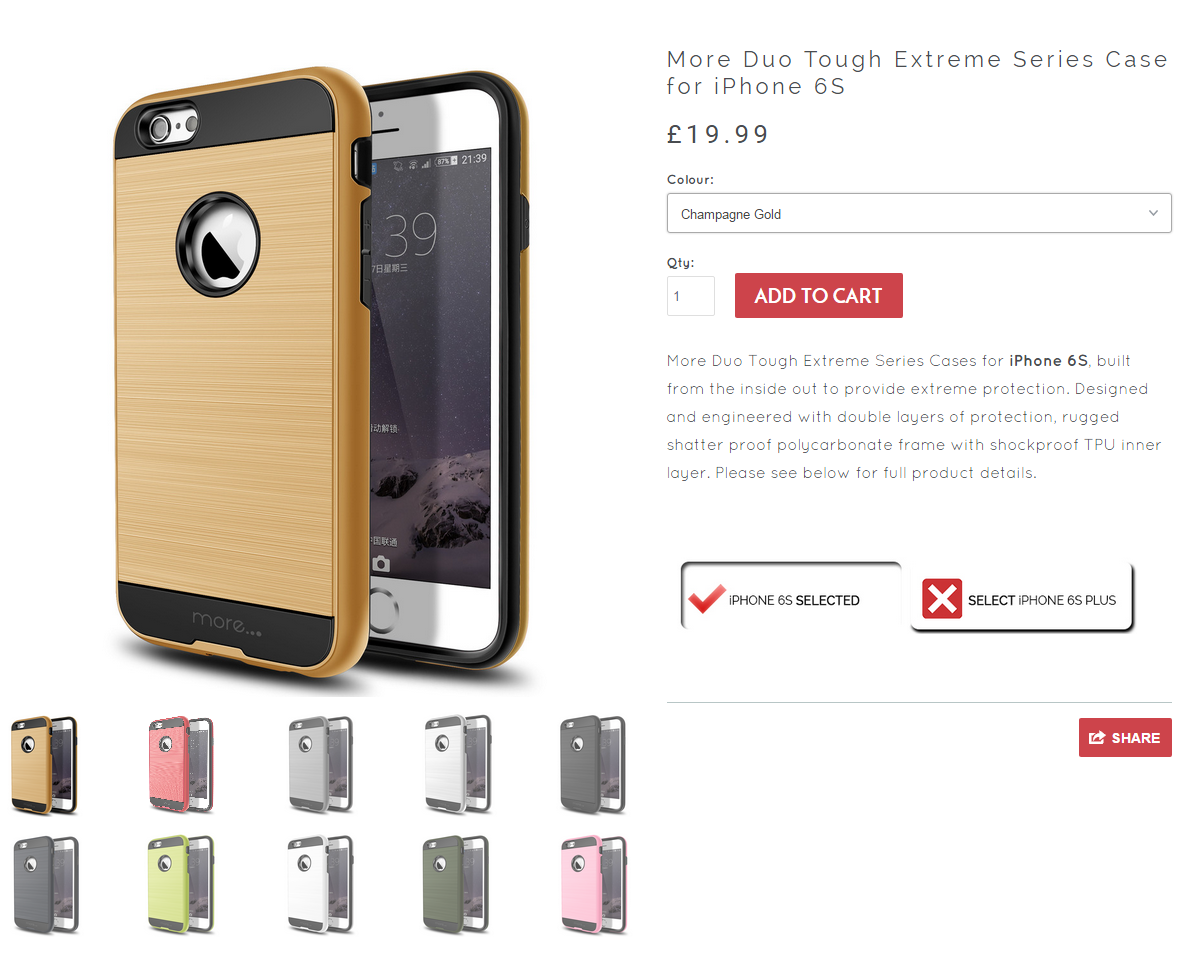 UK based accessory retailer More has unveiled a series of cases and covers claiming its iPhone 6S compatibility with guaranteed fitment or full refund will be issued in 'case' its not the case.
Rumours that Apple Watch's Force Touch technology would be replicated on the new iPhone 6S have been the talk lately, and the all-time famous bendgate issue seems to have been resolved with a stronger material to be able to withstand greater force which all adds up to a 0.2mm extra bulk taking the current 6.9mm iPhone 6 to 7.1mm (same equation for the plus version) – so my guess would be that the current iPhone 6 series cases would not be compatible with the upcoming iPhone 6S series.
More claims their iPhone 6S cases would fit snugly into Apple's next iPhone and they do not give much away other than "We just know More". They are currently taking pre-orders for their Ultra thin BumperLicious & Duo Tough Extreme series and by the looks of it, they may have dispatched their first batch of cases. Check their dedicated page for further details.
So, when will the iPhone 6S be released? (Stop calling it the iPhone 7)
It's not confirmed yet,  however reports have been flying that Apple will announce their new 'S' model at a media event on September 9.
Rumours also indicate that Apple has a packed product pipeline that includes a new Apple TV and a new iPad Mini 4 as well as the iPhone 6S brothers.