Microsoft has unveiled its very first laptop named the Surface Book. The Surface pro has a detachable screen with a 13.5- inch display, a backlit keyboard, a glass trackpad and a machined magnesium body.
The first laptop by Microsoft runs on Intel Core Processor and an Nvidia GPU with GDDR5 memory. Microsoft considers it the fastest laptop ever made and while the display has a pixel density of 267 ppi and it can run for 12 hours on its 100% charged battery.
With the latest release of the laptop, Microsoft is looking forward compete with MacBook Pro and Lenovo Laptops which are among the most popular ones in the market today.
The Surface Book by Microsoft is expected to be atleast two times faster than the 13-inch MacBook pro while the discrete GPU that it has keeps it at upper hand.
With the battery backup of around 12 hours, this new gadget has a 7.7 mm thick detachable screen while it only weighs 1.6 pounds. It has a touch screen display and to run it on its best performance, you'll need to plug it to the base, because that's where the GPU is placed.
The Surface Book by Microsoft is priced at $1,499 and is available to pre-order on October 7. It'll be available on October 26 for all. With the price range from $1,499 to $2,699, the device looks really promising.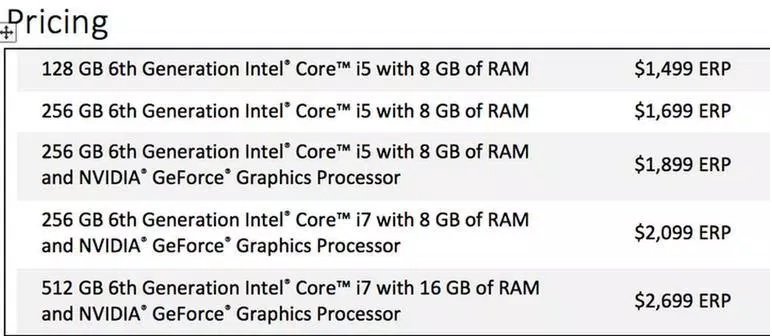 Microsoft hints to making some more buzz in the tech world with this new inventions. What can it be? Drop your guesses!