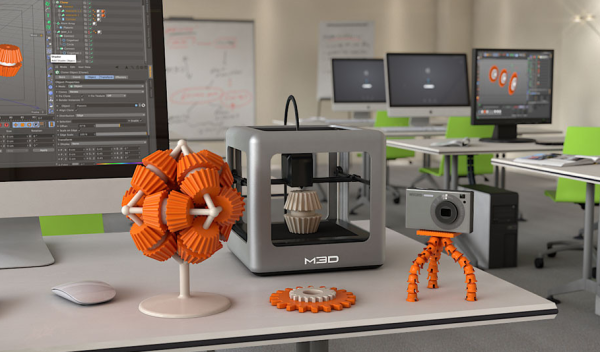 3D printing is set to become the way of the future however its expensive price tag has kept it out of reach from everyday consumers- until now.
A Maryland start up has launched a Kickstarter campaign to fund a Micro 3D printer that is expected to retail for $249.
The company asked for just $50,000 and reached that target within 11 minutes of posting the campaign. So far, over $250,000 worth of pledges have been made.
The Micro 3D printer is compatible with Mac, PC and Linux and is attached through a USB port. Micro Motion Technology is used in the printer to help design, level and calibrate. It is also been designed to run for over 1000 hours without loosing quality.
It has the capability to print jewellery, food and models are expected to be shipped out by February of next year.