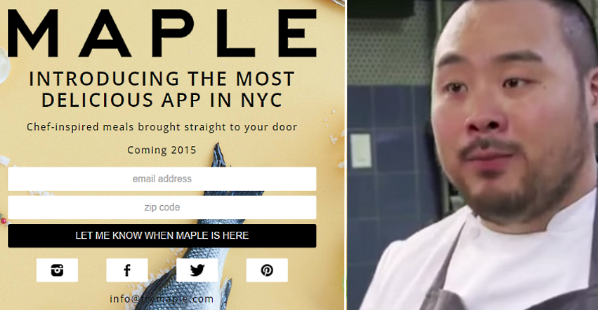 Maple, an upcoming food delivery app hopes to deliver affordable, restaurant quality food without the long waits and steep price tag. 
Maple is set to launch in Manhattan next year and will offer a food delivery service unlike any other in the area.
Maple will sell meals for less than $15 including taxes and delivery fees and aims to get meals to customers in as little as 15 minutes.
While there are apps such as these that exist, including Sprig and Spoonrocket, this is the first app of this kind that will launch in Manhattan.
New York based Chef's are also at the forefront of the app, including David Chang, who runs the super popular Momofuku Noodle Bar and has his own show on PBS, as a way to expand their business and increase their customer base.
The company has raised around $4 million during their first round of funding ahead of their launch.
Maple is expected to launch in early 2015.