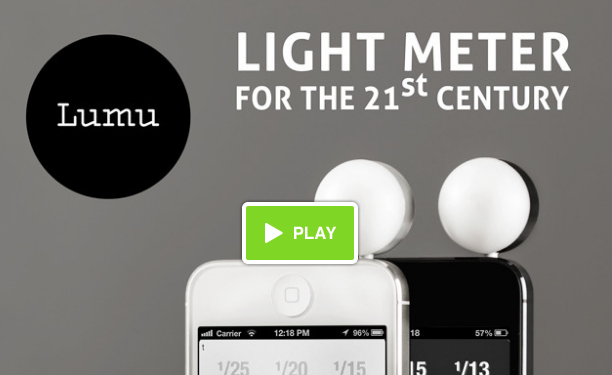 Lumu Kickstarter Digital Light Meter On iPhone
Lumu has launched a Kickstarter campaign to sell their digital light meter's for the iPhone.
They will be building a small device that allows iPhone photographers or just regular iPhone users who want to get more professional photographs and videos to be able to check the lighting situation for what they are shooting.
A digital light meter will literally allow you to see what kind of exposure and lighting you have on a given photo or video segment.
This is sure to be a big kickstarter campaign already quickly getting viral attention, along with the attention of Daily Gadgetry!