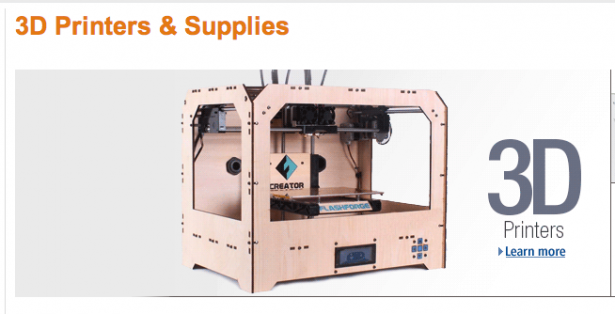 Amazon's 3D Printing Store
Amazon has created a 3D printing store vaulting the technology into the mainstream.
Now, anyone can go and have their 3D design printed and shipped to them thanks to Amazon.
With stores like Staples now selling cube 3D printers the business and technology is growing at an exponential rate.
It used to be that it would cost thousands of dollars to have 3D designs printed, if even possible in your area without weeks of waiting periods.
Now, thanks to Amazon's 3D printing store you can do this all from your home.