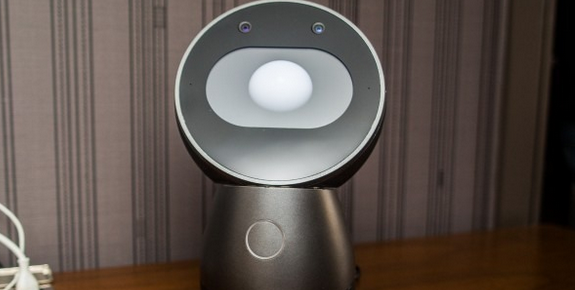 Humanizing technology is the way of the future and thats exactly what Dr. Breazeal and her team have been doing with Jibo.
Jibo is the first family robot, which promises to make your life easier and brings technology right to your finger tips.
Having a family robot is really something we have all wondered about at some point but it seems that this reality could be here sooner than expected.
Breazeal has been working to create a robot that "supports the human experience" and in a promotional video, Jibo is seen interacting with family members and helping them go about their day.
The video shows Jibo reading a book, looking up information, taking videos of the family, ordering food on demand, video calling and reading voice and text messages.
While Jibo is not a mobile robot, it has the ability to interact and connect with the family, almost in a heartwarming way.
The robot comes with a 5.7 inch touch screen display, a camera that can recognize your face and sensors that communicate through touch.
The robot can also rotate its head 360 degrees, can dance and works through Wi-Fi.  Jibo also comes with a range of compatible apps which means you can sync data and information to Jibo anywhere.
Currently, Breazeal and her team are running an Indiegogo campaign to collect funds to bring Jibo to the public.
Jibo is expected to retail for $499.