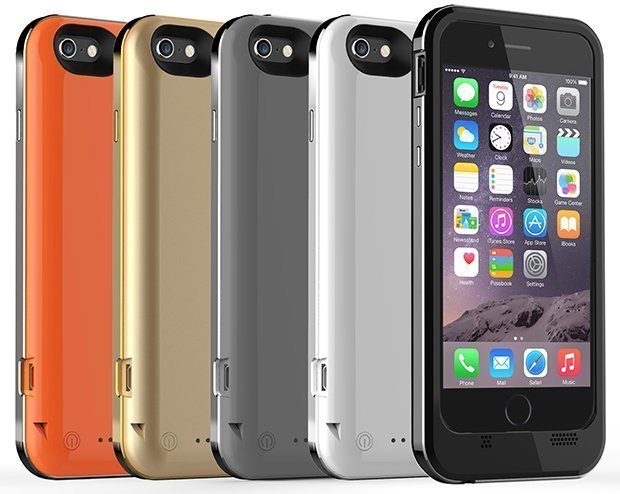 Isn't it always good when you get more than what you're paying for? If that's you then you might be interested in the new case for the iPhone 6 called iStand 6. It's not merely a stand as the name would have you believe, but also doubles as a secondary battery, a kickstand, a charging dock, a SIM card holder and lastly as a solid protection case for your iPhone 6. That's some feature packed stand, we'd say.
iStand 6 comes with a built in 3,500mAh battery that acts as a secondary battery to your phone's, more than doubling phone's power storage capacity. The end results are up to 37 hours of talk time, 29 hours of internet use, 29 hours of HD video and up to 27 days of stand by time.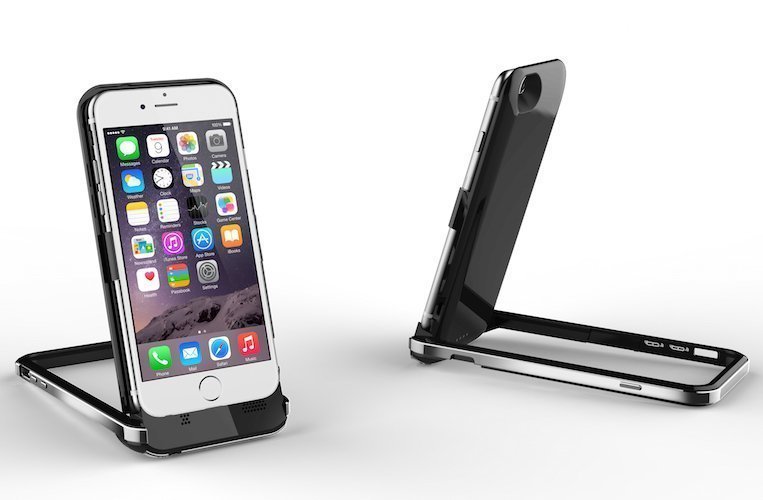 Besides the added battery benefits, iStand 6 also protects the phone from damage due to drops. Tests show that your iPhone 6 and iStand 6 can survive a fall from 1.1m together, although the manufacturer advises against doing it (and so do we).
iStand 6 also has room to store your extra SIM cards in case you're carrying any. Having a built-in adjustable stand makes it a perfect device for checking emails or using Facetime on your phone. It comes with its own USB cable and extended earphone adapter making it a complete dock for the iPhone 6.
iStand 6 is MFi certified and is available to purchase for a very affordable price of just $40. It's been praised by major tech sites over the internet. We've seen quite a few cases for the iPhone that barely offer anything besides passable protection being sold for outrageous prices. After seeing those, we think this one's a steal.
More on the iStand 6 here.