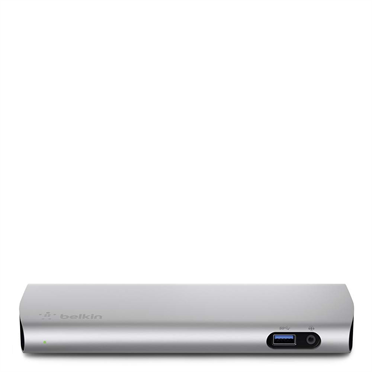 While Intel'sThunderbolt 2 port is way ahead of its USB 3.0 counterpart, it's still to make an impact in the mainstream PC market. In fact, the only popular devices using the technology are from Apple.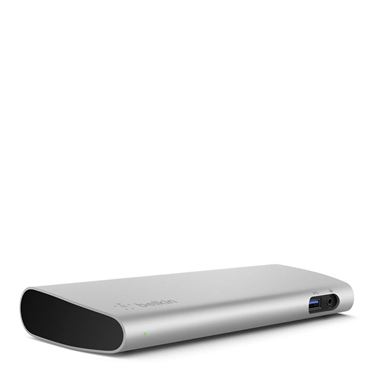 While a Thunderbolt port can do many things ranging from supporting 4K external displays to data transfer at 20Gbps, the problem is that there's just one port shipped on the Macbook Air, while the Macbook Pro comes with only two, making it rather difficult to use it with multiple devices simultaneously.
Belkin Thunderbolt 2 Express Dock addresses this problem by allowing you to connect up to 8 devices simultaneously to a single Thunderbolt port by means of an external dock, including two external displays, one of which can be 4K. The dock adds two more Thunderbolt 2 ports, three USB 3.0 ports, one HDMI 1.4b, a Gigabit Ethernet, an audio output in the back for speakers, and a headphone jack in the front.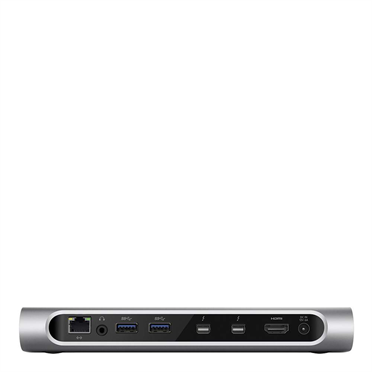 If that doesn't sound astounding, you can even attach more Docks to the Thunderbolt ports on the dock, allowing you to connect virtually limitless devices to your system. And with 20Gbps bandwidth, they aren't likely to get bottlenecked.
What's more, you can even charge your USB devices using the three USB ports on dock even when not connected to the PC. And since, the dock has its own power source, it never draws too much from from the Thunderbolt port on your laptop or PC.
Belkin Thunderbolt 2 Express Dock supports Thunderbolt 2 standard is backwards compatible with Thunderbolt 1. At $300 it isn't exactly cheap, but for all the things it's capable of, we'd say it's worth the price. More on it here.