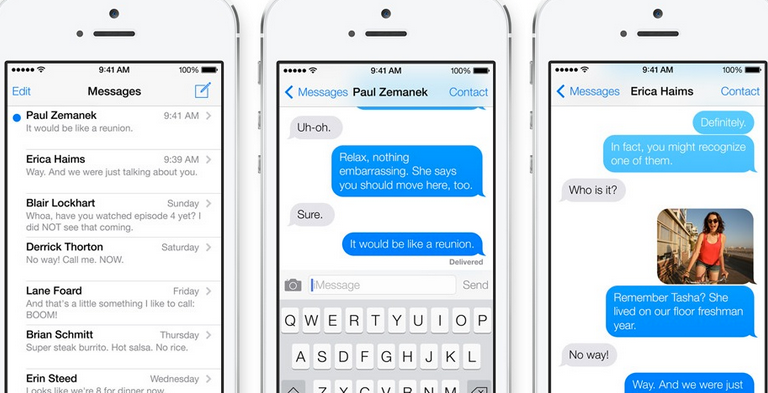 iOS 7 Finally Puts Timestamps On All iMessages
One feature that Apple iPhone users have wanted for a long time was the ability to see the timestamp on any given message.
The way it worked before all of your messages during a day until the other party responded would be grouped together and only allow you to see the timestamps of when the first message was sent. You didn't have the ability to see the timestamps behind each message.
Some people know how great this is, others could probably care less.
If you are in the business world you might see this as a great feature as you can see when exactly you sent a given message and use that to your advantage in a business related conversation where time is critical. Or perhaps someone said they were 10 minutes away and you want to know exactly what time they are going to be there, not based on the first message that was sent several minutes ago.
Either way and however you want to use this information, it's now available. All you have to do is swipe the screen to the left while you are in the iMessage window and it will show you the timestamp.