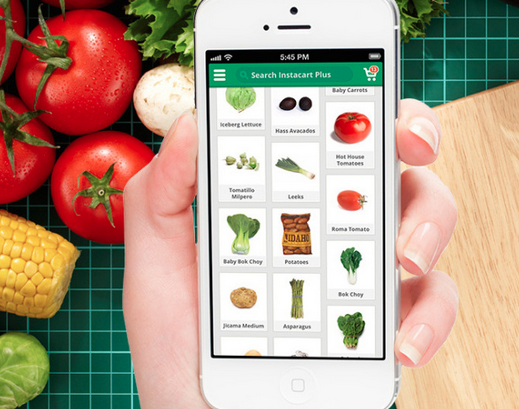 The Instacart app is hoping to raise another $100 million which will put increase its value to around $2 billion.
If you have walked into a grocery shop recently you may have noticed a flyer for Instacart- a home delivery grocery service which promises to take the hassle out of doing your weekly food shop.
Instacart has been around since 2012 but really only sprung legs in June of this year when it expanded to more than 10 cities. While it's still not as popular as apps like Uber, it's theory is very similar and investors have been eager to get a piece of it.
To date, Instacart has raised  over $154 million, $100 million of which came in their latest Series C funding round.
This puts the company at around $2 billion in valuation which is up tremendously from its original valuation of $400 million.
Instacart has experience huge growth this year, in fact it's revenue has increased 15 times since the same time last year and it's no telling where it will go.
There is competition however, such as FreshDirect but it does not offer the same speedy delivery as Instacart.
Amazon of course is also running their own AmazonFresh service and their Pantry service however, Instacart remains to be a popular startup that has investors keen.
To date, Uber is currently the most successful startup app and has been valued at $40 billion.