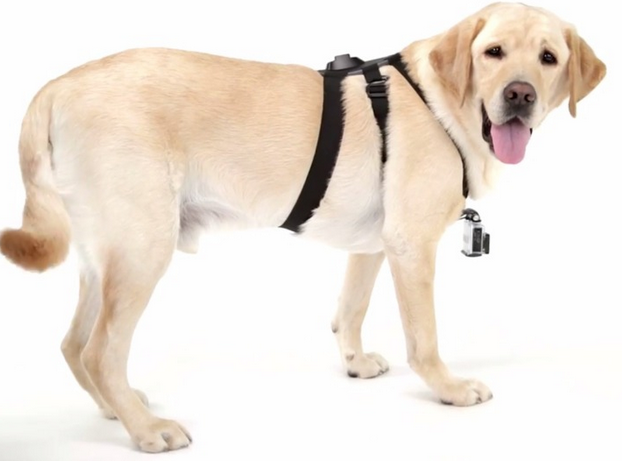 Want to see what your beloved pooch is up to? Why not strap a GoPro around his waist….
The newest GoPro accessory will allow users to see what the world looks like from their dog's point of view.
Titled, GoPro Fetch, the new washable harness can be adjusted to dogs and breeds of all sizes. It comes with two mounts and shows an over the head shot and point of view shot.
GoPro has announced that the new product will enable dog users to "document a variety of pet activities on land and in water."
They continued to state that the "adaptability and versatility of GoPro cameras make them the perfect device to document life from a dog's point of view."
Paul Osborne, the senior director of product management also announced that the company couldn't wait to "see the images and videos that owners will capture and share."
GoPro Fetch will retail for $59.99.