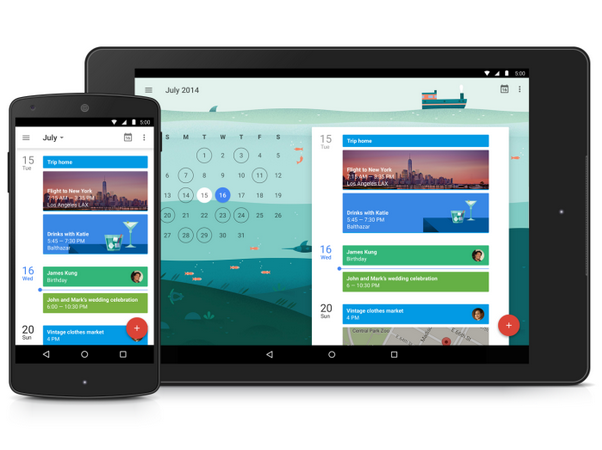 Google has released a new, highly intuitive Calendar app.
The new Calendar will run on all Lollipop 5.0 and Android 4.1 devices and allows users to easily input dates and reminders.
In the old app you had to manually enter events by scrolling through times, dates, addresses and people involved. Now with the new app, only three key updates need to be filled in and then the app does the rest by making suggestions.
Basically, the app just got a whole lot easier to use and its a lot more efficient and functional.
What really makes this Calendar app stand out however, is just how intuitive it is. It has the ability to add events and updates into your calendar that are mentioned in your inbox or message folder without you even having to. For example, the moment you book airline tickets the Calendar app will automatically receive this information and log it in for you.
The new Schedule View also lets you see a map of your destination and includes photos, cityscapes and illustrations of your surrounding area. Google says that this is to "bring a little extra beauty to your day."
The app is currently only available on Android phones at present however an iOS version is expected to be rolled out soon.